How to do a 'Digital Makeup' in Photoshop
In this tutorial, you will learn on how to do a 'Digital Make-up' in Photoshop.  I believe that it would be very helpful for beginner level of students in Photoshop.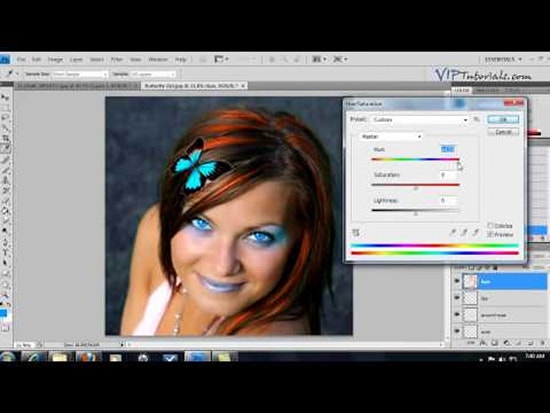 Photo Courtesy – http://www.fansshare.com/
At first, open your desired image that you want to do a digital make-up. Create a new layer. Select 'Brush Tool' from the toolbar. Then, select the color that you want for your image to digitally do a make-up. One of the colors is definitely white color and other one is of your own choice. Next, make the brush size and hardness that of your choice. Increase the opacity to 100 percent so that you can do your work nicely. Use zoom tool to do the job according to your own choice and now do the make-up. After doing that, use the eraser tool to erase the extra part of the make-up which is visible in the face. Change the opacity to as less as possible to make changes with the brush tool. Now, change the layer mode to overlay from normal mode. In next step, you need to use the blur tool. Make some adjustments of the image by going to hue/saturation menu from image menu. Change the opacity of overlay layer to less than 100 percent and close to 80 percent or so to make it look good. That will bring an end of this process.