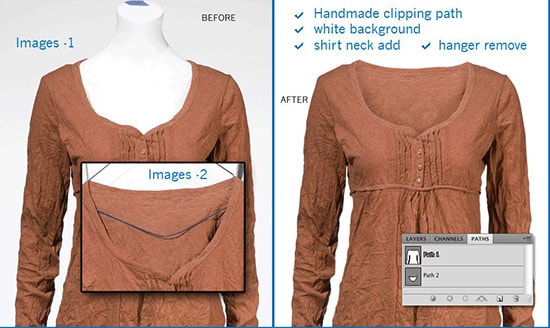 Why 'Neck Joint' is so important in this industry?
Among all the tools of Photoshop programs, Neck Joint is more useful to take off human body or mannequin. It is essential process to remove the body object to display its ordinary shape. It is generally applied on garment items.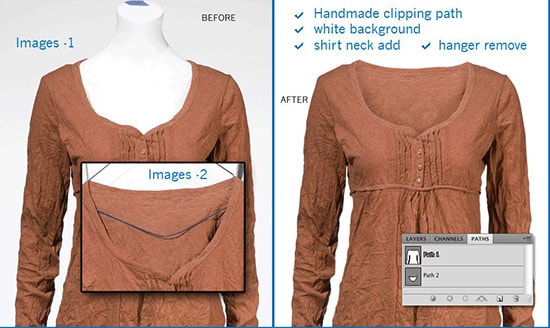 Ideally there are two or three parts which must be combined. There is the front part, the inner part and the back part. The inner part can be created by combining the front part and the back part. This is what will enable you have a complete image.
When photographers take photos of a cloth wearing it on a mannequin, at that time the inner side of the cloth remains invisible. To make the product inner part visible and to remove the mannequin from the photo, they take another picture of products inner part.
Afterwards, neck joining or ghost mannequin's services are requested from professional Photo editors. This service is ideal for any kind of images taken of clothing or garments that is going to end up published somewhere. Images look a lot more professional on an e-commerce site, by using this technique than to go for a simpler image with a person or a mannequin wearing it. Thus, it makes 'Neck Joint' important in this image editing industry.