Usage of 'Lasso Tool' in Photoshop
When we need to select something that is a little more complicated  than the rectangular circle, we are going to use the tool that is called the 'Lasso Tool.' It has three subdivisions. First one is called lasso tool. Second one is called polygonal lasso tool and the last one is called magnetic lasso tool. It can also be used by using the shortcut tool. There is a tool named 'Type tool' in Photoshop. When you click on that type tool, if you click 'L,' it will automatically take you to the lasso tool. This tool is very widely used in Photoshop.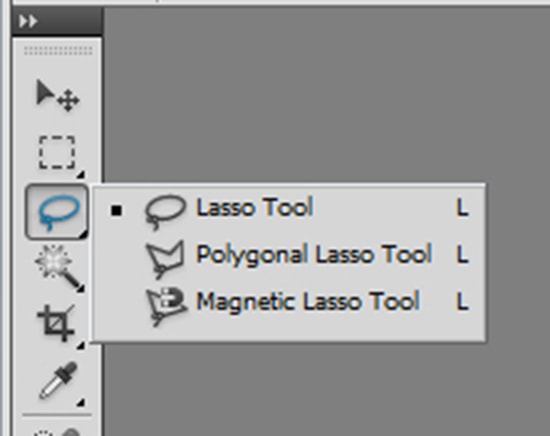 Lasso tool is going to let us draw the shape that we want. I can use it to click and drag as well as draw rough selection. Then, the polygonal lasso tool is going to let us click and it will create an anchor point. And my selection point gets attached with the anchor point. When we click somewhere else, it will set a new point. One can make as many point as I want and one can also go point by point and draw the desired selection area. When one has completed the section area, he can either click where he started from or double click anywhere. One can press ALT or Shift to 'add' or 'remove' the selection area as the shortcut tool. This tool is mainly used when the image is quite geometric shape or  angular shape. The last tool is the magnetic lasso tool. It is going to try to attach automatically. That is the way it works actually. If one just click his mouse on the picture and let it go, then it will start drawing and it will attach automatically by itself. That is actually all from my part about the 'Usage of 'Lasso Tool' in Photoshop' and hopeful it will help you people especially for the beginners in Photoshop.