How to do a Photo Manipulation on Watercolor effect of images in Photoshop
In this tutorial, you will learn on 'How to do a photo manipulation on watercolor effect of images in Photoshop.' I believe that it would be very helpful for both beginner and advanced level of students in Photoshop.
Before this, you need to do a watercolor effect on the image in Photoshop. Next, you need to find an image of a watercolor splash. You have to link that image to this image to work well. Open this image to a new tab and link it to the other one. Suppose it is a black image. Write 'added the fine brush' preset and Photoshop will automatically understand that you only want to take the black out of this photo. So, now we have the transparent black watercolor brush. However, we will use Photoshop's brush panel settings to give it a more spread outlook. Go on to window, brush and this will open up brush panel settings and adjust it by your own choice. Now, create a new layer and select the layer name from normal to multiply.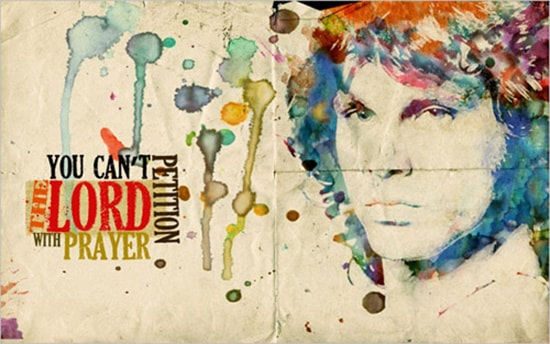 Photo Courtesy – http://snoopybegig.blogspot.com/
Click the top layer which should be your photo and go to layer and create clipping mask. After doing this, everything will disappear. However, if you paint with watercolor brush what you are supposed to make earlier where you are supposed to make some adjustments will give you the opportunity to see the images that is going to be re-appeared with the watercolor texture. It is mainly because of the clipping mask that we have made. When you are painting this just make sure that you are using multiple clicks. It will darken the image which helps you to see the photo clearly. If you happy with the details there, you can ad colors. Make another new layer and create a clipping mask as well. Set this layer mode from normal to screen. Select gradient tool now and select a particular kind of spectrum that of your choice. Now, we need to add the watercolor splashes in the background. Create a new layer and select brush tool for that and also make sure the color for background is selected as black.
I believe this tutorial helps you to be creative and will help you to make creative photo manipulation or wallpapers that are unique.