Learning of How to make 'Gradients' in Photoshop
This time, you will see how to make gradients in Photoshop. I expect and really hope that it will work well and help the beginner level students of Photoshop.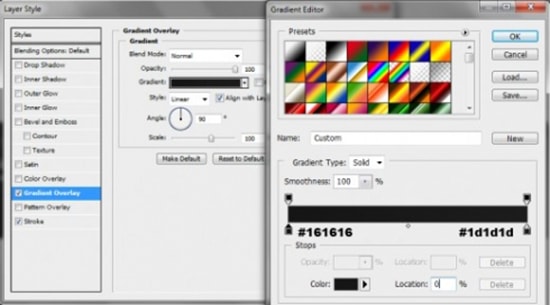 Photo Courtesy – http://www.webdesign.org/
You will find it under the paint bucket tool. After selecting gradient tool from the toolbar, draw a line from top to bottom which will make a gradient. On the contrary, if you go the other way round or side-ways, it will appear differently and you will decide what is best suited for you. You can choose the color of a background or foreground and that will make a different appearance altogether. These are all adjustable and you can adjust of your own choice. So, that is how you will make a gradient. Use the gradient tool and then choose the settings and options down there. I sincerely believe that this tutorial will help you to make gradients through Photoshop more perfectly than past times.