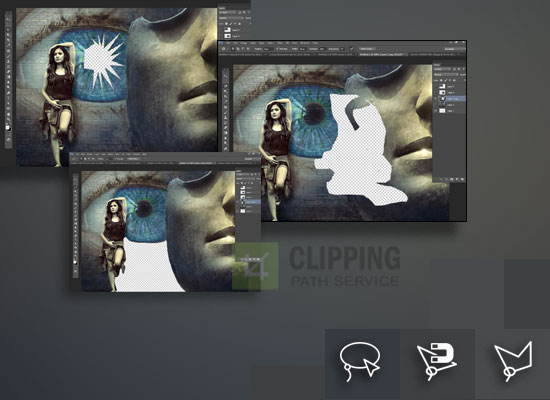 How to Use Different Types of Lasso Tool in Photoshop
Making selections can be one of the most time-consuming aspects of using Photoshop and though Photoshop provides many ways to go about it, the lasso tool is certainly one of the most accessible–especially for beginners. The lasso tool group allows you to make free form selections and like most of Photoshop's tools, the lasso group has a number of options, adjustments and quick-key shortcuts you can make to help you get things just right. Here you will learn on each of the lasso tools in details that will come handy to the advanced users as well.
The Standard Lasso Tool
The standard lasso tool is totally dependent on movements made by your drawing tool (mouse or pen). As a result, you will never get a perfect selection while tracing things.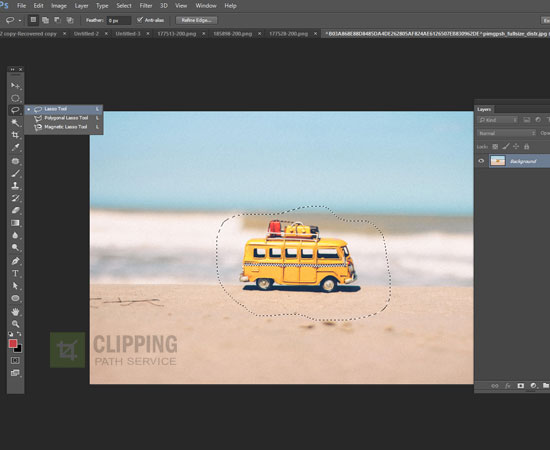 Courtesy – Original by Pexels and edited by ImageEditing
That is why it is recommended to be used exclusively for "chaotic and random selections" like – clouds, stains, spills, etc.
The Polygonal Lasso Tool
The polygonal lasso tool is great for capturing geometric forms with straight lines and corners–in short, polygons.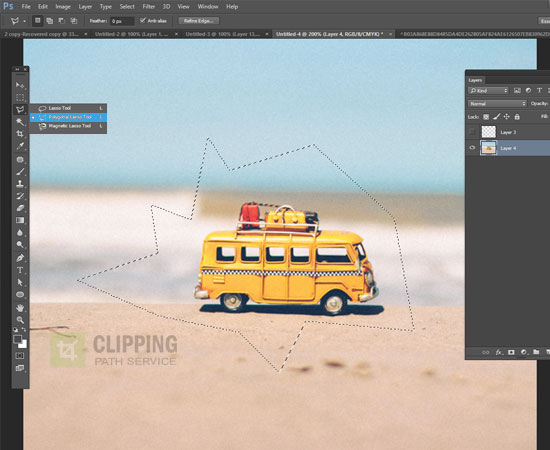 Courtesy – Original by Pexels and edited by ImageEditing
It is probably the quickest lasso tool for making free form selections (provided your selection consists of straight lines).
The Magnetic Lasso Tool
The magnetic lasso tool is awesome for tracing around objects with clear boundaries. The cool thing with this lasso tool is that you can change the frequency, width and contrast.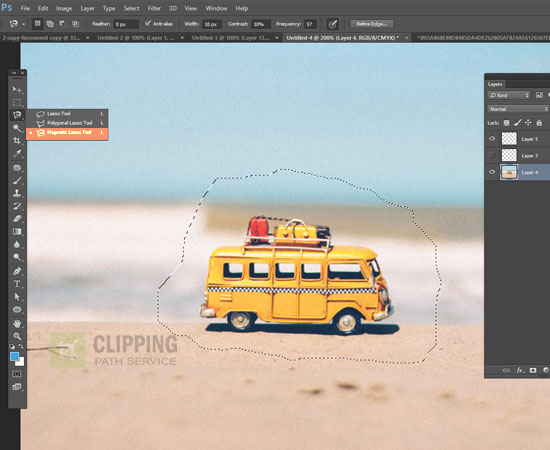 Courtesy – Original by Pexels and edited by ImageEditing
These allow you to control how often the magnetic points occur, how far away you can stray with your tool and still conform to the boundary and how well Photoshop sees your border.
Lasso Tool Tips and Tricks
Holding down the alt key while drawing with the standard lasso tool will turn it into the polygonal lasso tool and vice versa.
Hold down the shift key while drawing to add to your selection.
Hold down the alt key to subtract from your selection.
When using the polygonal or magnetic lasso tool, you do not have to delete your entire selection if you make a mistake. Just press the Backspace key on Windows to undo the last point you added.
If you spend a lot of time making selections, you are also going to want to learn how to use the "feather" and "refine edge" options of the lasso tool. Another thing that is important to know is that your selections are only as good as how accurately you can trace around your desired element. If you find yourself needing to make a lot of professional quality, form-based selections, it will be well worth your while to learn to use Photoshop's pen tool. Still, the lasso tool group will take care of most of the average user's free form selection needs.