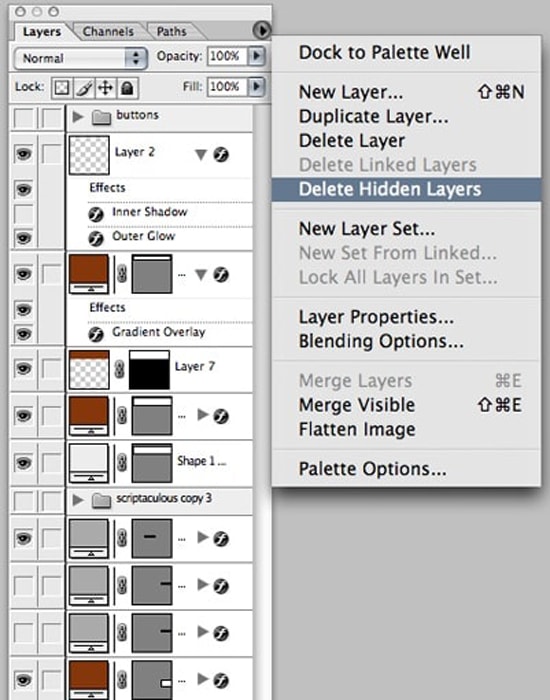 How to Delete All Hidden Layers in Adobe Photoshop
In this tutorial, you will get to learn on how to delete all hidden layers in Photoshop. Hopefully, this will help all the learners in a great deal.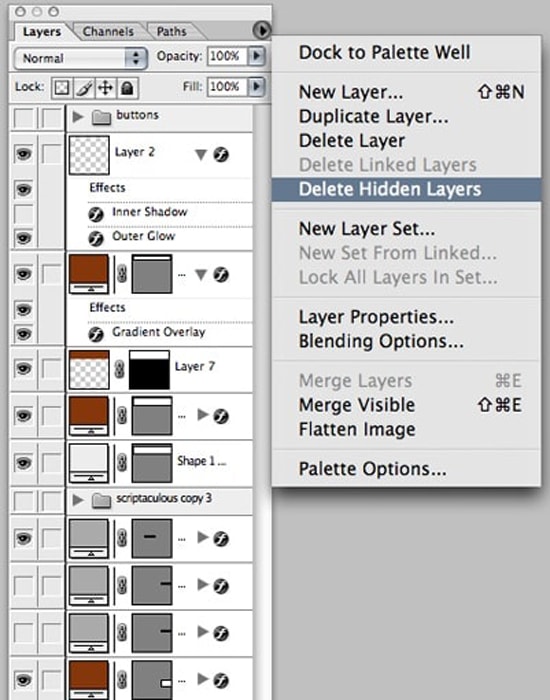 Photo Courtesy – Delete Hidden Layers
When you have hidden layers in Photoshop which you want to delete permanently, use command from Layers menu without searching and select them first. There is no need to have any layer selected, just visit Layer> Delete> Hidden Layers and confirm on Yes button in new dialog which will appear. Filter only hidden layers in Layers palette in Photoshop CS6. In new CS6 version of Adobe Photoshop, you can display or filter only hidden layers in Layers panel. First of all, choose for filter type and then attribute from second field and choose Not Visible. Only hidden layers will be listed on Layers palette. Select them and delete them using Delete key on your keyboard or by right clicking and choosing Delete Layers. You can also use Layer> Delete> Hidden Layers option as well. Advantage of filtering not visible layers is that you can check which layers are hidden before to delete them all.
That is all. Happy Photoshopping!